Adult Education
We offer ongoing and special adult education opportunities throughout the year. These offerings are supplemented by discussions and speakers run by groups, like Sisterhood and Men's Club. (OL) indicates that a class is meeting online. (IP) indicates that a class is meeting in person.
Links for online classes are available on our Barnert Online Community page (member login required). If you are not a member and interested in joining us, please contact the office at (201) 848-1800 or info@barnerttemple.org. Have a specific question about or a suggestion for an adult education program? Contact Sara Losch, our Director of Lifelong Learning.
Always check our online calendar for the most up-to-date information and offerings.
---

Torah Study
with Rabbi Steiner
Saturdays | 9 AM (OL)
Sessions take place weekly* on Zoom. Discussions vary based on the Torah portion and current events.
---

Talmud Study
with Rabbi Joel Soffin
Select Thursdays | 7 PM (OL)
Sessions take place once or twice a month on Zoom, with plans to return to our Library later this year. No prior knowledge necessary. Readings are typically distributed in advance of each session.
Oct. 7, 21 | Nov. 4, 18 | Dec. 2, 16 | Jan. 13, 27 | Feb. 10, 24 | Mar. 10, 24 | Apr. 7, 28 | May 12 | Jun. 16
---

Rosh Chodesh
with Sara Losch
One Saturday a Month | 10:30 AM (OL)
Sessions take place monthly on Zoom, with plans to return to our offsite location in Wyckoff. Open to all who identify as women. No prior knowledge necessary.
Oct. 16 | Nov. 20 | Dec. 11 | Jan. 22 | Feb. 12 | Mar. 19 | Apr. 23 | May 28 | Jun. 18
---

Offered Through the URJ
10 Weeks | Various Dates & Times (OL)
This live, online course begins in January, but registration is open. Program begins the week of Jan. 9, 2022. You can select your day of the week and time when you register. Cost is $180/person. Click above or here for details and registration.
---

Adult Book Club
Monthly | 3:30-5 p.m. (OL)
Open to all Barnert members. Contact Benita Herman if interested in participating.
Jan. 24: A Woman of No Importance by Sonia Purcell
Feb. 28: The Wedding by Dorothy West
Apr. 11: Shakespeare in a Divided America by James Shapiro
May 23: Exit West by Mohsin Hamid
Jun. 27: Antiquities by Cynthia Ozick
---

Movie Talks
Various Dates & Times (OL/IP)
Open to all Barnert members. This year, we have some entertaining Israeli films and documentaries in our lineup. Check our online calendar for details.
Apr. 20: Streits Matzo and the American Dream
Date TBD: Doing Jewish: A Story from Ghana
Date TBD: The Women's Balcony (part of challah bake program)
Date TBD: Heading Home: The Tale of Team Israel
Date TBD: A Matter of Size
---
Special Upcoming Programs
Because My Soul Longs for You
with Rabbi Rachel Steiner
Jan. 16 | 11 AM - 12:30 PM (IP/OL)
Where can we find God in our lives? Can we have this divine connection without a belief in God? In what parts of our lives might we have this experience - in illness, in joy, in grief, in our day-to-day living, in art?
Rabbi Nachman of Bratzlav teaches that our connection to the Divine takes place above us, around us, and within us. Join Rabbi Steiner to explore a brand new book, Because My Soul Longs for You: Integrating Theology into Our Lives, edited by Rabbi Edwin Goldberg and Rabbi Elaine Zecher. We will explore multiple experiences of the Divine: through prayer, study, poetry, food, music, service, movement, meditation, interpersonal connection, and more.
During these times of uncertainty, let's find sparks of comfort and hope and connection through the essays we will explore, and try out new language together.
Purchase the book before class. A short reading assignment will be given before the first session.
Zoom details can be found on our Online Community page.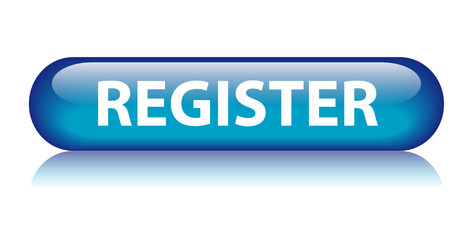 ---
L'dor Vador: Holocaust Legacies & Lessons
with Heather Lutz
Feb. 2 | 7 p.m. (OL)
During this three-part adult series, we will explore facets of the Holocaust that range from historical studies and literary analyses to contemporary implications and personal connections. While the individual topics of our classes can vary according to the thought-provoking discussions and inquiries raised from session to session, some central topics include but are not limited to: contemplating and challenging of our understanding of perpetrators, victims, and rescuers in the context of the Holocaust; reading and unpacking of Elie Wiesel's incredible short story, The Watch, and an exploration of the expansive, emotive, and empathetic power of artifacts to humanize and narrate history; studying the roots of anti-Semitism and their rise and reverberations in current society. The nature of these sessions will be communal, collaborative, interactive, and reflective so we can learn with and from each other.
About the Instructor: Heather Lutz is a proud parent, member of the Barnert community, and Holocaust educator and scholar. In addition to creating and teaching a robust Literature of the Holocaust course at Pascack Hills High School, Heather has presented at numerous national and local conferences on the Holocaust and its memory. She is a Teacher Fellow at the United States Holocaust Memorial Museum and an Alfred Lerner Fellow through the Jewish Foundation for the Righteous and is working on revising the curriculum for the New Jersey Commission on Holocaust Education. A third-generation Holocaust survivor, Heather is currently writing her dissertation on the material culture of Holocaust remembrance with a keen focus on legacy, memory, and identity.
Zoom details can be found on our Online Community page.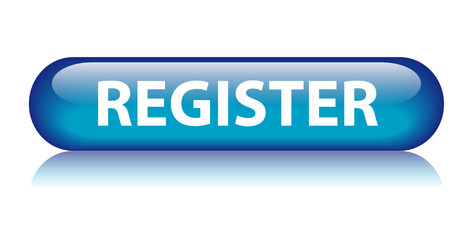 ---
Beit Haa'm Films: From Two Sides of the Lens
Movie Viewings & Discussions with Kehillat Yozma
Mar. 20 | May 15 | Time Vary (OL)
Barnert Temple and Kehillat Yozma, in Modi'in, Israel, will come together for three Sundays to watch a short Israeli feature film and engage in discussion together. This is part of the World Zionist Organization's prgram, Beit Haa'm: From Two Sides of the Lens.
The first film we will watch and discuss at 1:30 on Dec. 12 is Tate (Father).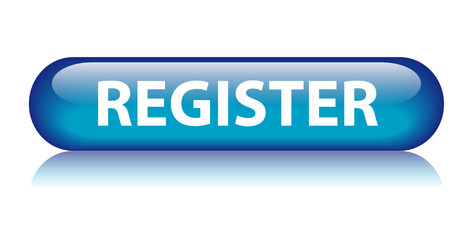 ---
Scouts, Trailblazers, Pathfinders, Explorers:
A History and Impact of Women Rabbis
Jan. 30 | Feb. 13 | Feb. 27 | March 13 (Sally Priesand Program) | 9:30 AM (OL)
2022 marks the 50th anniversary of the ordination of Sally J. Priesand, the first woman publicly ordained as a rabbi. Yet, her groundbreaking ordination, which opened the door for subsequent generations of women, was preceded by the impactful lives of other, lesser-known female scholars and community leaders.
In this four-session adult education series, we will spotlight a few of the significant women from the 1500's to the early modern period who held quasi-rabbinic status in their communities; compare and contrast the ordinations of Rabbis Sally Priesand and Regina Jonas (Who? Come find out!); explore the challenges faced by the first generation of women in the rabbinate; and reflect on how women's leadership has changed the rabbinate and the Jewish community as a whole.
(See the March 13 Sally Priesand Program below for additional details on the final installment in this series.)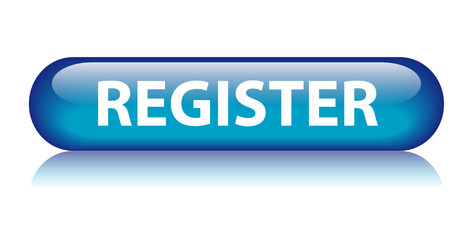 ---
Final Installment of Scouts, Trailblazers, Pathfinders, Explorers:
A Conversation with Sally J. Priesand
March 13 | 9:30 AM (OL)
In June 1972, Sally J. Priesand was ordained by the Hebrew Union College-Jewish Institute of Religion in Cincinnati, OH, becoming the first woman to become publicly ordained as a rabbi in the United States. 2022 marks the 50th anniversary of her ordination, which opened the door for subsequent generations of women to serve in the rabbinate.
Upon ordination, Rabbi Priesand accepted a position at Stephen Wise Free Synagogue in New York City where she served for seven years, first as Assistant Rabbi and then as Associate Rabbi. From 1979-1981, she was Rabbi of Temple Beth El in Elizabeth, New Jersey and also served as Chaplain at Manhattan's Lenox Hill Hospital. From 1981-2006, she served as Rabbi of Monmouth Reform Temple in Tinton Falls, New Jersey. In 2006, she retired, becoming Rabbi Emerita. From 2012-2017, she conducted High Holiday services with Cantor Ellen Sussman at Temple Shirat Shalom in Allentown, Pennsylvania.
We are excited and honored to have Rabbi Sally J. Priesand join us in the concluding installment of the Scouts, Trailblazers, Pathfinders, Explorers series to celebrate the 50th anniversary of her ordination.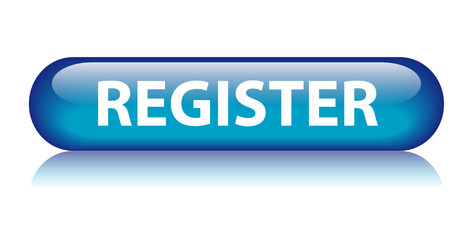 ---
Women's Seder: Celebrating Our Collective Voice
Open to All Barnert Members & Their Guests
Late March/Early April (TDB) (IP)
Who said celebration and learning can't go hand in hand? After canceling last year due to COVID restrictions, we are excited to bring our Women's Seder back to Barnert! While the Women's Seder may be about women whose voices and stories have been overlooked in our Jewish history and liturgy, this event is for everyone.
Join us for a unique Seder filled with story telling and music. Details will be shared regarding food and registration in late winter/early spring, so stay tuned.
---
Fri, September 30 2022 5 Tishrei 5783