Meet Our Team
Meet The Barnert Team
RABBI RACHEL STEINER
Rabbi Rachel Steiner is in her 11th year at Barnert Temple, her 4th as its Senior Rabbi. During her years at Barnert, Rabbi Steiner has spent her time building relationships, teaching people of all ages and stages, and traveling with individuals and families on their Jewish journeys. Rabbi Steiner is passionate about connection: in the sanctuary with or without her guitar, on the floor of Barnert Preschool classrooms telling stories with the children, leading 10th-12th graders in Confirmation and Post Confirmation, or engaged in one-on-one conversations with people of all ages.
Rabbi Steiner grew up on the Upper West Side of Manhattan and has always loved the New York City area. Growing up, she spent much of her time outside of school at Congregation Rodeph Sholom, her home synagogue. It was her love of music that opened the door into that community, and it was there that she discovered her passion for Jewish life, learning and community.
She received her B.A. in Sociology from the University of Pennsylvania in 2002. Before beginning her rabbinical studies at HUC-JIR in 2005, she spent a year in San Francisco working in Jewish education and a year and a half back in New York City, where she worked at the Covenant Foundation and at Rodeph Sholom. She spent six months on Kibbutz Ma'agan Michael in Israel before her first year of rabbinical school in Jerusalem.
Rabbi Steiner and Dan are the proud parents of Ezra and Asher.
Contact: (201) 848-1800 or RabbiSteiner@barnerttemple.org
---
RABBI ELYSE FRISHMAN | Rabbi Emerita
Rabbi Elyse Frishman was ordained in 1981, and served as Barnert's Senior Rabbi for 22 years before retiring in 2017.
Rabbi Frishman was the editor of the Reform movement's new prayer book, Mishkan T'filah, now widely used in Reform congregations nationally and internationally. She serves on the Board of American Jewish World Service.
She is married to Rabbi Daniel Freelander, President of the World Union for Progressive Judaism. Their family includes Adam and Julie, Jonah and Sarah, Devra (z"l) , and granddaughter Aviva.
---
SARA LOSCH | Director of Lifelong Learning
Sara Losch is the current and founding director of the Barnert Temple Preschool, which is currently celebrating its 33th year. During her years at Barnert, Sara helped design and usher in a new model for the Jewish education of Kindergarten through twelfth graders. The Jewish Journey Project Barnert Temple (JJP) has energized students, teachers and parents and has allowed us to offer families what they need most: a flexibly-scheduled, engaging, and meaningful way to raise Jewishly-connected and literate children.
Called one name - "Saralosch" - by her students, Sara's greatest joys at Barnert are her involvement in the lives of families, from the birth of their children through all of their important life-cycle events, and watching parents (and children) make lifelong friends.
Sara has an undergraduate degree in Special Education and a Masters degree in Early Childhood Education. She lives in Wyckoff with her husband, Jorge. They are the proud parents of two adult children, Jessie - a longtime Barnert teacher, and Gabby, who will be marrying Ariel Kanter in May, 2022!
Contact: (201) 848-1027 or saralosch@barnerttemple.org
---
Elizabeth Resnick | President
Elizabeth Resnick, a 20-year Barnert Temple member, is delighted to have begun her term as President. Over the years, she assumed increasing responsibilities including chairing Membership, Leadership Development, Social Action, and the Gala honoring our own beloved Sara Losch. Elizabeth has also served on the Board, Nominating and Executive Committees.
What really excites Elizabeth is the opportunity to foster a culture of active collaboration and compassion. Her goal is to make a positive difference in the broader world while acknowledging and honoring what each individual brings to our robust and amazing community. She considers her Barnert trip to Israel and her trip to the deep South (as a part of her Civil Rights journey) life-changing.
She received an undergraduate degree from Kenyon College (Go Kenyon Lords!) and a graduate degree from Columbia University in Organizational Development and Psychology. Professionally, she is a Certified Professional Business Coach who helps senior leaders identify their "Next Best Chapter." Her areas of expertise include emotional intelligence in the workplace, leadership, organizational culture, and networking.
Elizabeth's greatest gifts are her two young adult children - Amanda, a Montessori teacher, and Gregory, who works at Facebook and resides in Austin.
Contact: elrbarnert@gmail.com
---
MARINA VORONINA | Cantorial Soloist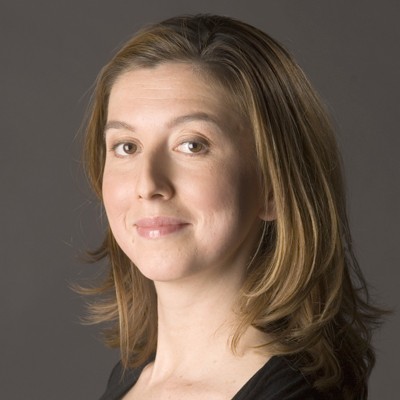 Marina is a trained opera singer with a Masters degree in Music Education and Vocal Performance from The Eastman School of Music. She has years of experience teaching music, choir and voice lessons to young children — most recently at The Village School in Waldwick.
Marina lives in Glen Rock, with her husband, David, and three young children.
Contact: Mezzomarina@gmail.com
---
Janet MontROy | Music Director
Janet Montroy wears many hats at Barnert Temple, including Pianist, Adult Choir Director, Worship Band Leader, Brass Ensemble Coach, and Purim Shpiel Lyricist. She has been at Barnert for over 20 years, and is also the Director of Music at the Community Church in Glen Rock. She is a graduate of Oberlin Conservatory and has a Masters degree from the Manhattan School of Music. Janet and her husband Gary live in Mahwah and are the parents of three adult children.
Contact: janetmontroy@gmail.com
---
Jessie Losch| BarTY Advisor
Jessie literally grew up at Barnert Temple, as one of the first crop of students enrolled in Barnert's Preschool 30 years ago. The Barnert community has watched Jessie grow up, and now Jessie is now supporting and guiding our teens during their pivotal years.
Jessie has worked as an actor, freelance writer, educator and passionate advocate and volunteer. She is currently working on her MPH at the City University of New York Graduate Center. She hopes to share her passion and enthusiasm for Barnert and Jewish life to our teens and to inspire teens to make a difference in the world.
Contact: barty@barnerttemple.org
---
PRESCHOOL & JEWISH JOURNEY PROJECT (JJP) LEADERSHIP
NAN SUMNER
Assistant Director, Preschool
(201) 848-1027
JENNIFER KATZ GOLDSTEIN
Assistant Director, Jewish Journey Project (JJP)
(201) 848-1027
BARBARA STARR
Office Manager
(201) 848-1800, ext. 407
LORI SOLOMON
Rabbi's Executive Assistant
(201) 848-1800, ext. 401
NATALIE COHEN
Office Administrator
(201) 848-1800, ext. 400
Mon, September 20 2021
14 Tishrei 5782
Today's Calendar
---
Upcoming Programs & Events
---
Candle Lighting
Erev Sukkot
View Calendar
Mon, September 20 2021 14 Tishrei 5782