Purim 2021
Purim shpiels, costumes, noisemakers, hamantaschen, gifts of food... Purim is definitely a holiday filled with fun and merriment. In normal (a.k.a. non-pandemic times), we would gather for a reading of the Book of Esther (the megillah) in our Sanctuary followed by a truly hysterical Purim shpiel, where we tell the story of Purim in our own unique way. We would fill the room with sounds of groggers, ahhhhhs, booos and more.
This year, we are shaking things up to celebrate Purim in a way that keeps everyone safe. Check out our Purim programming below, and join us! Have fun, and let the joy and merriment of Purim bring light to the gray days of winter.
---
SATURDAY
FEBRUARY 20
HAVDALAH | 7:30 PM
We welcome back the sights, sounds, and beautiful aromas of Havdalah. Join us as we mark the end of Shabbat together.
COMEDY NIGHT WITH LIZ GLAZER | 8 PM
Liz Glazer, lawyer and law professor turned standup comedian, actor and writer, will be bringing some much-needed, adult comedy to our Barnert community. Recently, Liz was the first-place winner/champion of the Boston Comedy Festival. In 2021 Liz was selected to be part of the HBO Women in Comedy Festival. Liz is thrilled to be joining Barnert as it brings her back to her Jewish day school roots (Moriah '93 and Ramaz '97). So grab your beverage of choice and get ready for an entertaining Saturday night "in!"
---
SUNDAY
FEBRUARY 21
YOUNG FAMILY TREASURE HUNT (PS - 2ND GRADE) | 10:30 AM - 12:30 PM
Get ready for a Purim adventure! Follow the map and the clues as you visit 5 houses in the Barnert vicinity. A gift will be waiting for you at the final destination.
Directions and details will be emailed to all Barnert Preschool and JJP K - 2nd grade families. If your child is not enrolled in our Preschool or JJP K - 2, but is of that age and would like to participate, email Sara Losch.
MISHLOACH MANOT PICK-UP |11 AM - 2 PM
All Barnert families are invited to stop by Barnert to pick up mishloach manot – Purim treats, brought to you by Sisterhood and made possible by this year's generous mishloach manot sponsors. Drive into the parking lot, keep your mask on, and roll down your window. Representatives from Sisterhood will be there to give you a special custom-designed "Happy Purim from Barnert Temple" mug filled with chocolates and hamantaschen.
Special thank you to all of the generous sponsors who made this year's program possible!
---
WEDNESDAY
FEBRUARY 24
B.Y.O.B. HAMANTASCHEN BAKE | 7 PM
Want to learn how to make hamantaschen from scratch? Join us and learn how to make those triangle-shaped cookies using an easy recipe that doesn't require hours of refrigeration. Get your stand mixer and ingredients out, grab your beverage of choice (this is Purim after all), and let's bake! Open to all Barnert men and women.
If you plan on joining, be sure to review the recipe and have all of your ingredients and tools ready in advance.
---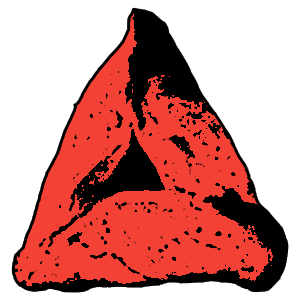 THURSDAY
FEBRUARY 25
FAMILY PURIM FUN & HAMANTASCHEN BAKE | 5:30 PM
Grab the kids, and join us for an evening of Purim baking, stories, singing and games. We'll bake hamantaschen together using our hamantaschen "hack" of store-bought cookie dough and flour. No rolling pins or cookie cutters required. We'll sing, tell the Purim story, and show off the products of our baking effort. Open to all Barnert families.
If you plan on joining, be sure to watch the video and have all of your ingredients and tools ready in advance.
Watch our Hamantaschen "Hack" Video >>
---
FRIDAY
FEBRUARY 26
PRESCHOOL SHABBAT PARTY & MEGILLAH READING | 11 AM
Join "Saralosch and Friends" for a retelling of the Purim story, some Purim singing and be part of our regular Shabbat party. Details will be sent to families registered in our Preschool. If you have a preschooler and want to join the program, contact Sara Losch.
SHABBAT WORSHIP & PURIM SHPIEL | 7 PM
Can we do a Purim shpiel via Zoom? We're Barnert! Of course we can!
Join us for Shabbat worship and our retelling of the Purim story with the best Purim music, familiar faces, and a little bit of friendly competition for the spotlight. All Barnert families are welcome.
---
SATURDAY
FEBRUARY 27
PURIM-THEMED TORAH STUDY | 10 AM
Did you know that God's name does not appear at all in Megillat Esther, the biblical book from which we draw the story of Purim? Today we join the generations of Jews who wonder about where God is in our lives. This year, the year of the pandemic, this question has come up even more regularly with some of our youngest learners at Barnert.
Join Rabbi Steiner for this special Purim inspired Torah Study as we learn from rabbinic commentaries and modern reflections about how we might make sense of God's apparent absence, and also how we can find God in these very same times and places.
---
ADDITIONAL PURIM RESOURCES
Sun, March 7 2021 23 Adar 5781