Meet Our Team
RABBI RACHEL STEINER | Senior Rabbi
Contact: (201) 848-1800 or RabbiSteiner@barnerttemple.org
Rabbi Rachel Steiner began serving Barnert Temple in 2010 and became the Senior Rabbi in 2018. During her years at Barnert, Rabbi Steiner has spent her time building relationships, teaching people of all ages and stages, and traveling with individuals and families on their Jewish journeys. Rabbi Steiner is passionate about connection: in the sanctuary with or without her guitar, on the floor of Barnert Preschool classrooms telling stories with the children, leading 10th-12th graders in Confirmation and Post Confirmation, or engaged in one-on-one conversations with people of all ages.
Rabbi Steiner grew up on the Upper West Side of Manhattan and has always loved the New York City area. Growing up, she spent much of her time outside of school at Congregation Rodeph Sholom, her home synagogue. It was her love of music that opened the door into that community, and it was there that she discovered her passion for Jewish life, learning and community.
She received her B.A. in Sociology from the University of Pennsylvania in 2002. Before beginning her rabbinical studies at HUC-JIR in 2005, she spent a year in San Francisco working in Jewish education and a year and a half back in New York City, where she worked at the Covenant Foundation and at Rodeph Sholom. She spent six months on Kibbutz Ma'agan Michael in Israel before her first year of rabbinical school in Jerusalem.
Rabbi Steiner and Dan are the proud parents of Ezra and Asher.
RABBI ELIZA SCHEFFLER | Assistant Rabbi
Contact: (201) 848-1800 or rabbischeffler@barnerttemple.org
Rabbi Eliza Scheffler is delighted to join Barnert Temple as its Assistant Rabbi starting July 1, 2022.
Prior to coming to Barnert, Rabbi Scheffler received her rabbinical training at HUC-JIR in New York City and served as the Rabbinic Intern at Brooklyn's largest Reform synagogue, Congregation Beth Elohim (CBE). At CBE, she taught learners of all ages, officiated at lifecycle events, led Shabbat and holiday services, and built community for young adults. Before rabbinical school, Rabbi Scheffler lived in San Francisco, where she worked for GiveWell, a non-profit that evaluates charities in the field of global health and development. She also co-founded and lived in a Moishe House, where she led events for Jewish young adults.
Rabbi Scheffler received her B.A. in American Studies from Yale University in 2012. Growing up, Rabbi Scheffler was a youth leader at her congregational home, Larchmont Temple. It was there that she first discovered how Judaism prompts us to ask big questions, live with purpose, and care for one another. These are the same values that drew her to Barnert Temple.
When not at Barnert, you can find Rabbi Scheffler with her husband, Andy, and their son, Raffi, cooking, dancing, or walking in the woods.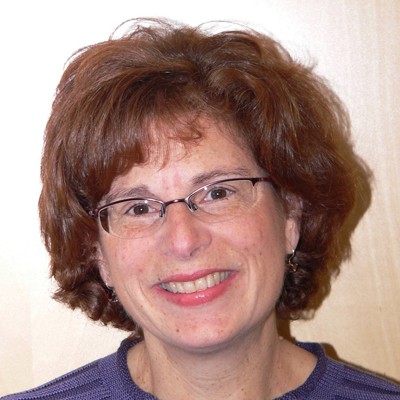 RABBI ELYSE FRISHMAN | Rabbi Emerita
Rabbi Elyse Frishman was ordained in 1981, and served as Barnert's Senior Rabbi for 22 years before retiring in 2017.
Rabbi Frishman was the editor of the Reform movement's new prayer book, Mishkan T'filah, now widely used in Reform congregations nationally and internationally. She serves on the Board of American Jewish World Service.
She is married to Rabbi Daniel Freelander, President of the World Union for Progressive Judaism. Their family includes Adam and Julie, Jonah and Sarah, Devra (z"l) , and grandchildren Aviva and Ruben.
MARINA VORONINA | Cantorial Soloist
Contact: Mezzomarina@gmail.com
Marina Voronina, Mezzo-Soprano, received her Masters Degree in Vocal Performance and Music Education from the Eastman School of Music in Rochester, NY. Marina is equally at home performing opera, oratorio as well as art song and musical theater. Some of her most memorable experiences have been performing with the Tanglewood Festival Chorus, Brevard Music Center, Eastman Opera Theater, and numerous concerts of Russian music at various cultural events in Boston, Rochester and Long Island.
Marina is originally from the Soviet Union and grew up having to hide her Jewish roots. Upon moving to the U.S., her family settled in Long Island, where she was embraced by a wonderful Jewish community, attended a Jewish sleepaway camp, and continued studying piano and singing. These experiences eventually led her to find and pursue cantorial music.
Presently, Marina divides her time between leading the Barnert community in song, working with the Junior Choir (Barnert Tempos) and teaching music at The Village School (a private school in Waldwick).
Marina lives in Glen Rock, with her husband, David, and three young children.
JANET MONTROY | Music Director
Contact: janetmontroy@gmail.com
Janet Montroy wears many hats at Barnert Temple, including Pianist, Adult Choir Director, Worship Band Leader, Brass Ensemble Coach, and Purim Shpiel Lyricist. She has been at Barnert for over 25 years, and is also the Director of Music at the Community Church in Glen Rock. She is a graduate of Oberlin Conservatory and has a Masters degree from the Manhattan School of Music. Janet and her husband Gary live in Mahwah and are the parents of three adult children.
NAN SUMNER | Director, Early Childhood Education
Contact: (201) 848-1027 or nansumner@barnerttemple.org.
Nan Sumner began her journey in the Preschool as the founding mother of the Parent Association while her three children attended Barnert's Preschool. Her love for children and their learning process brought her into the classroom of the two and three year olds, and finally the "Fantastic Fours" class. Along the way she took on the responsibilities of Assistant Director, international conference speaker, staff motivator, and parent educator.
This year marks Nan's 27th year in early childhood education as she steps into the role of Director of Early Childhood Education. Nan introduced social media as a tool for early childhood advocacy, proving its power for professional development, parent teacher communications, and children's learning. She established the Preschool fine arts curriculum that quickly became the showcase event of the fours class. As an avid nature enthusiast, she launched weekly Forest Fridays for children to explore and notice their natural surroundings. She initiated the inquiry-based learning approach in all classrooms while developing a "loose parts store" for teachers and children to explore materials.
Nan is passionate about empowering children to step into discovery, risky play, collaboration, the outdoors, and inquiry. "Aha" moments and inspiration fuel her passion for learning and educating children and families. The world is for a child's taking, and she is honored to be a part of their journey.
JENNIFER KATZ GOLDSTEIN | Director, Jewish Journey Project
Contact: (201) 848-1027 or jenniferkatzgoldstein@barnerttemple.org.
Jennifer Katz-Goldstein was raised in a committed Jewish household in Westchester NY. From an early age, she was exposed to and a part of joyful and interactive Jewish communities both at her Synagogue, while attending Eisner Camp (Reform Movement). and through many trips to Israel including two NFTY (Reform Youth Group) trips.
Jennifer has always strongly believed that Jewish learning should be interesting, fun, and always make you feel connected. Some of her greatest joys in her work come from creating spaces and moments where people of all ages can come together, study, worship, laugh, play, hope, and find support and strength. She often teaches students this favorite from Hillel, "If I am not for myself, who will be for me? But if I am only for myself, who am I? If not now, when?" Ethics of the Fathers, 1:14. Saying "our children understand and see themselves as part of something larger than themselves and that they are needed, loved, valued, and welcome".
Jennifer has been working in the field of Jewish Education for over twenty years in a variety of settings. She has a degree in History and Jewish Studies from the State University of New York at New Paltz and earned her Master's Degree in Social Work from Yeshiva University, Wurzweiler School of Social Work. She began her career working at the Jewish Community Centers Association of North America developing and then directing their Teen Israel Summer Programs department. Following this she worked as the Religious School Director in several Reform Synagogues before arriving to teach and eventually lead at Barnert Temple. Jennifer can often be heard singing with our youngest children in the Preschool, talking with our older students about Jewish social issues or sitting on the floor playing games with children learning their first Hebrew letters.
Jennifer happily resides in Wyckoff NJ with her husband Michael and three daughters Emma, Reese, and Remi. She feels very blessed!
SHARON RAMSEY | Assistant Preschool Director
Contact: (201) 848-1027 or sharonramsey@barnerttemple.org.
Sharon began her teaching journey as a first grade teacher in the Bronx, New York. There she began her master's in early childhood education. Through her master's work she found and fell in love with Barnert and its educational philosophy. As a lifelong learner, Sharon has committed to learning all that she can. She is a certified Orton-Gillingham teacher. Additionally she is a member of the National Association for the Education of Young Children (NAEYC) and the Early Childhood Educators of Reform Judaism (ECERJ).
For many years, she filled many roles, including teaching Barnert Temple Kindergarten, teaching both Hebrew and Judaics in the religious school, and then taught classes like "Holy Macaroni" and "Baking Through the Bible" in Barnert's Jewish Journey Project. She continues her journey as the head teacher of the Fantastic Fours as well as the Assistant Director of Barnert's Preschool.
She enjoys creating interest-based tzedakah projects to teaching children how to raise money for causes that are important to them. Some of the recipient organizations have included The Center for Food Action, CUMAC, The Rainforest Alliance, and the World Wildlife Federation.
At home she enjoys reading, gardening, and cooking. She has raised two children in Barnert's preschool and Jewish Journey Project. She lives in Mahwah with her family and her loving dog Winston.
ETHAN GREENBERG & JESSICA TUCKER | BarTY Advisors
Contact: barty@barnerttemple.org
Ethan participated in BarTY from 2006-2009, He graduated from Indiana University in 2013 and after graduation spent a year living in Israel and teaching English in a public school. Ever since, he has been working at DREAM, a non profit organization and charter school in NYC as an Academic Youth Specialist and a Data Manager. He also completed his MSW in 2019 from Columbia University.
Jessica graduated from the University of Michigan in 2016 with a dual degree in Economics and International Studies. She was lucky enough to spend a semester studying abroad in Tel Aviv. She currently works in consulting at PwC for financial service companies, and previously worked in investment banking.
OFFICERS & TRUSTEES
CRAIG SOLOMON | President
Craig Solomon and his wife, Stacey Rappaport, have been members of Barnert Temple since 2008. Their children attended Barnert's preschool and became b'nai mitzvah at Barnert. While a preschool parent, Craig served as president of the Barnert Temple Preschool Parents Association. Since then, he has served on the Board of Trustees, and has chaired the Nominating and Membership Committees and the Governance Redesign Task Force. He also served on the Finance Committee and the Covid Task Force.
Craig is a psychoanalyst and psychotherapist in private practice. He received his Masters in Social Work from New York University, and is currently on the faculty and Coordinating Committee of the Institute for the Psychoanalytic Study of Subjectivity in New York City. In addition, Craig is a member of the Board of Trustees of the Montclair Kimberley Academy, where he is chair of the Educational Programs and Policies committee.
The Solomon / Rappaport family has found a second home at Barnert, and a loving, welcoming community.
Contact: craigsolomon@barnerttemple.org
Ellen Benson
Executive Vice President
Matt Estersohn
Treasurer
Bob Levin
Secretary
Ken Bronfin
At-Large Trustee
Jenn Charles
At-Large Trustee
Chani Getter
At-Large Trustee
Alan Lieber
At-Large Trustee
Joan Lipkowitz
At-Large Trustee
BARBARA STARR
Office Manager
(201) 848-1800, ext. 407
LORI SOLOMON
Rabbis' Executive Assistant
(201) 848-1800, ext. 401
REBECCA RUND
Communication & Engagement Coordinator
(201) 848-1800, ext. 400
JACKIE SILVER
School Administrator
(201) 848-1027
SAMANTHA ROSENBLOOM
JJP School and Family Coordinator
(201) 848-1027, ext. 413
MARISSA STORINGE
JJP Assistant Administrator
(201) 848-1027, ext. 413
Sun, October 1 2023
16 Tishrei 5784
Today's Calendar
---
Upcoming Programs & Events
---
Candle Lighting
Chol HaMo-eid Sukkot
View Calendar
Sun, October 1 2023 16 Tishrei 5784